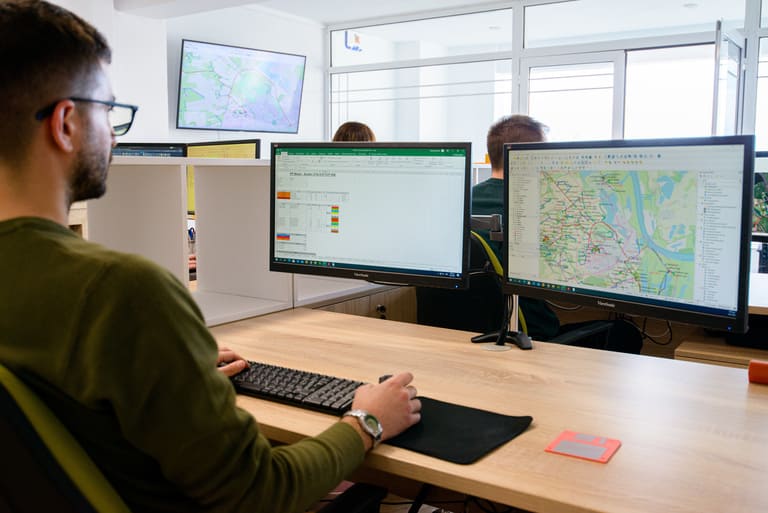 Building the future together
Company
Geobyte Networks is an innovative technical company and technical service provider specializing in the fast-growing sectors of optical fibers, gas and telecommunications, thus making a substantial contribution to building the future. Based in the city of Thessaloniki, it operates throughout Europe and constructs fiber optics networks defined by accuracy and reliability, covering both domestic (FTTH) and business (FTTB) needs.
Having in-depth knowledge of the intricacies of our field, we offer integrated solutions that cover all stages of the project: from the design, construction, technical installation and preparation of projects, to the setting up of the network and maintenance work.
In order to meet the high demands and very specific requirements of the fiber optics industry, it is not only necessary to have technical skills, a solid scientific background and substantial know-how, but also effective communication between many different parties. Geobyte Networks is the absolute reliable partner to head your project.
In sustainability we trust
Philosophy
Sustainability is at the core of our philosophy, and it can only be achieved in a healthy environment that is open to change. In this context, we never stop growing, turning innovation into practice and creating new opportunities from which we all stand to benefit. We encourage our people on all levels and prepare the ground for each of them to cultivate their skills. By constantly investing in our knowledge and skills, we continue to be pioneers while steadily contributing to the advancement of technology. We also have a high level of awareness about crucial issues such as climate change, air pollution and working conditions. We operate with respect to the environment, adopting best practices for the good of us all.
At Geobyte Networks we believe in the strength and dynamics of teamwork. The projects we undertake are large and demanding, and the contribution of each and every one of our associates is both important and necessary for their completion. We have successfully managed to put together a well-qualified team of professionals who together, scientists and technicians alike, each from their respective posts, do their utmost to ensure the best possible result.
We are all different people united by a common vision and a passion for what we do! We remain steadfast in our commitment to turn innovation into practice by offering excellent deliverables, which meet the highest specifications, and delivering our projects within the agreed timeframes, every time.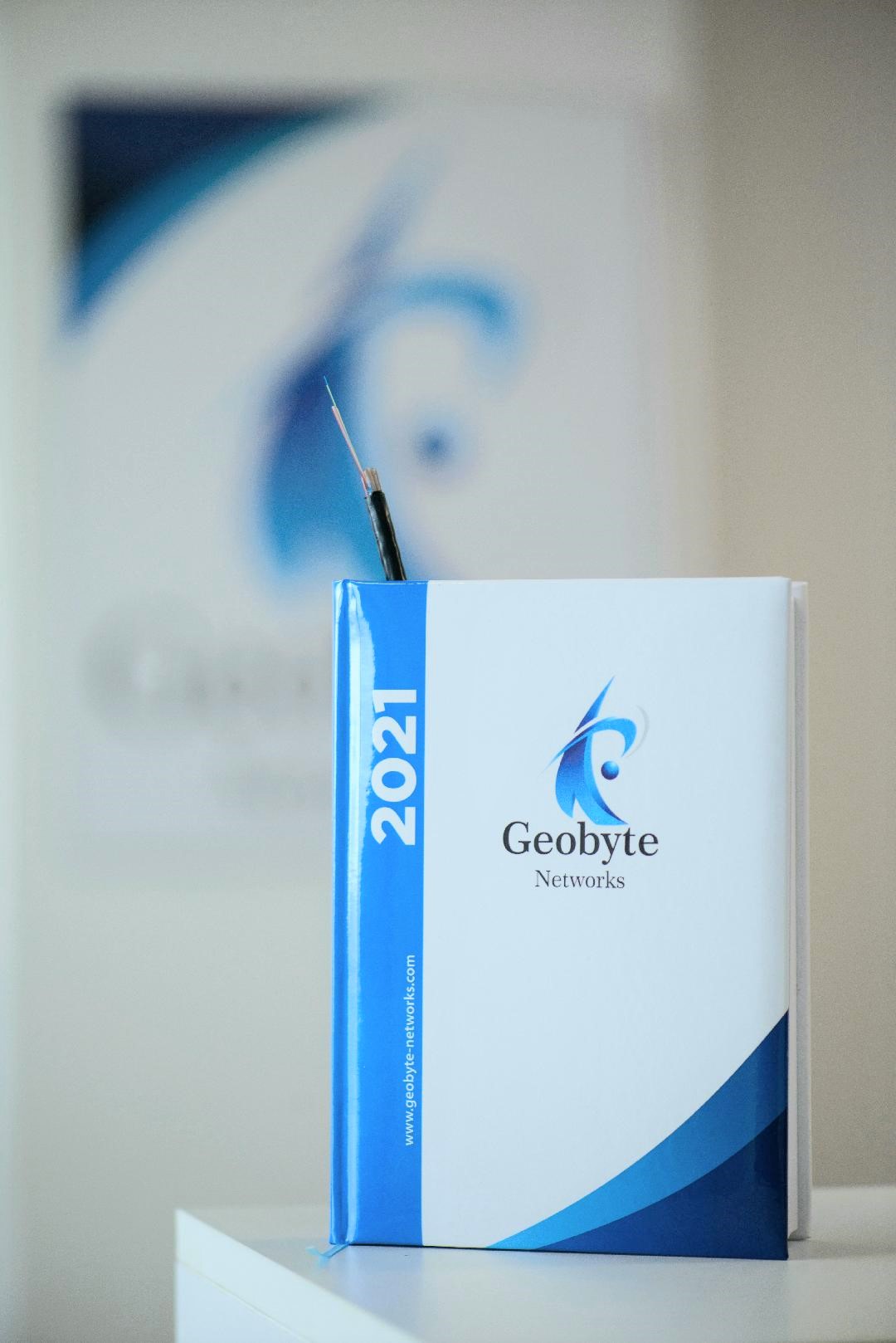 We are a technical company with a human face. Our vision is to offer solutions that will forge new paths in human communication, making it directly accessible and easier for all, through the power and technological supremacy of optical fibers.
We are however well aware that infrastructure projects are now, more than ever, remarkably complex and require a high level of know-how. Emphasis is increasingly being placed on matters of safety, risk, sustainability and the environment. In this ever changing and demanding framework, we at Geobyte Networks, armed with our keen sense of responsibility, continue to take action by effectively and astutely dealing with all contemporary challenges.