Why choose optical fibers
Optimizing communication
Having a fast and reliable internet connection is now more than ever a requirement for a functional everyday life. In today's time of dynamic digital transformation, it is imperative to provide the possibility of smooth access to broadband networks. Conventional copper cables are unable to adequately cover the ever-increasing needs of the contemporary digital world.
Optical fibers constitute the fastest communication technology, transmitting digital data in the form of light by using GPON or POP technology. They may have a diameter smaller than that of a human hair, but they leave a huge impression on our everyday lives, allowing for the exchange of a much larger volume of data in far less time.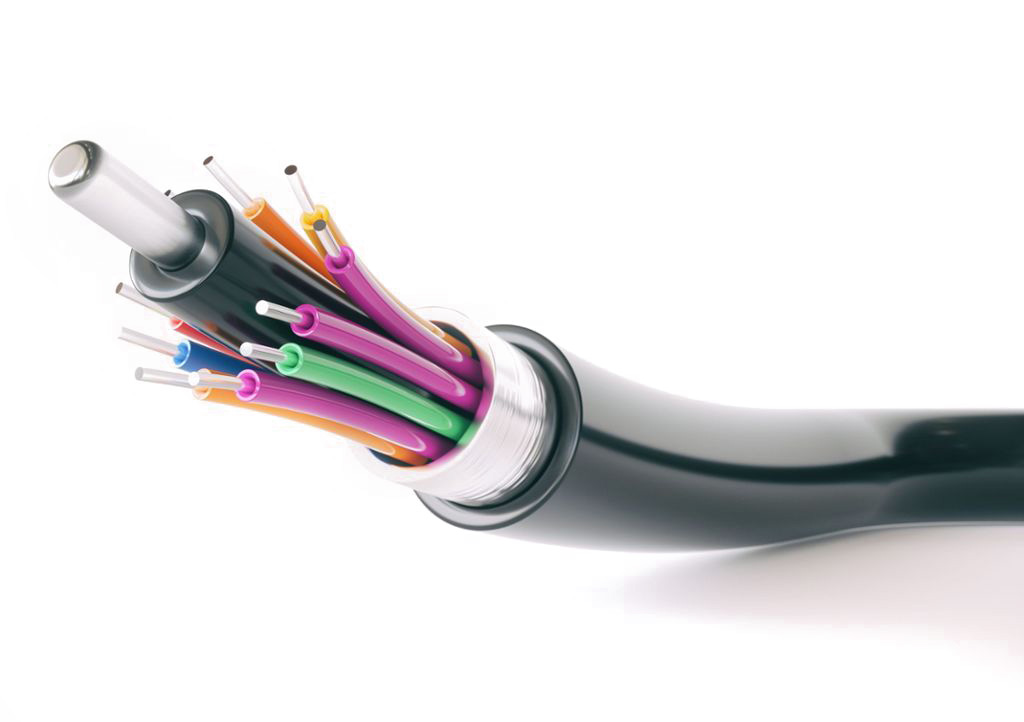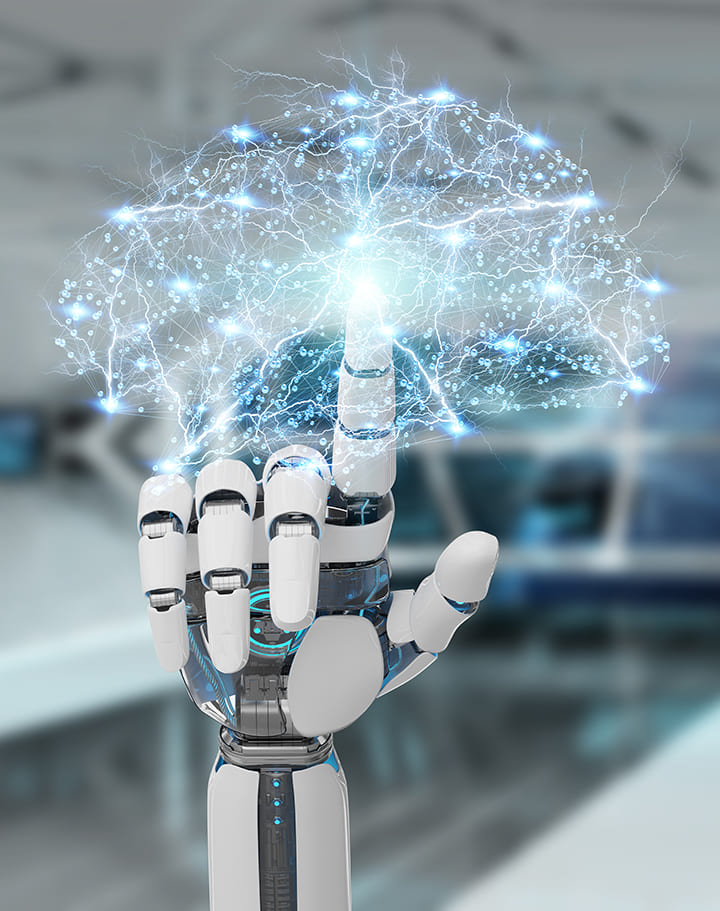 Benefits
There are countless benefits to using optical fibers, as they change the way in which we communicate, work and entertain ourselves, thus upgrading our quality of life on multiple levels. Thanks to their remarkably high speeds, business sectors such as today's highly popular Electronic Commerce sector have the opportunity to pursue their unhindered growth, while at the same time the sectors of Tourism, Agriculture, Livestock Farming and Industry can more easily and effectively incorporate new technologies into their operations in order to further grow in new directions.
After all, next-generation networks contribute to the development of new technologies: from Artificial Intelligence (AI) and the Internet of Things, to Virtual Reality (VR) and 3D printing. Optical fibers have also contributed greatly to the effectiveness of numerous medical applications, thus serving as a powerful tool that is at the service of our health.
Why choose
Geobyte Networks
Trust the experts
Geobyte Networks is your absolute partner when it comes to integrated or personalized solutions in the installation of fiber optic networks, undertaking all kinds of projects, regardless of scale.
We provide a safe cost estimate during the project design phase, and also submit the relevant licensing applications to the urban planning department and municipal authorities. We offer a flexible installation size, careful design of the installation area and worksite, as well as constant supervision by experienced project managers and foremen. By making use of the most modern technology and qualitative materials, we are in a position to secure the return of your investment.
With over 200 employees, engineers, technicians, skilled workers and a fleet of privately-owned equipment, we implement all infrastructure and natural gas supply projects reliably, while faithfully adhering to deadlines and ensuring that our technical excellence is reflected in the result, every time.
In a nutshell
A few of our services:

Land surveying
Having surveyed over 5,000 kilometers of fiber optic networks in the last five (5) years, Geobyte Networks' land surveyors ensure maximum surveying accuracy in minimal time thanks to the constant renewal of its instruments with state-of-the-art GPS and other equipment. The survey and final dossier are delivered in both hardcopy and electronic format, and they contain all necessary information to allow for the detection of the network on the spot, even by a general technician.
Land surveying
Geobyte Networks land surveyors ensure maximum surveying accuracy in minimal time.

Network Design – Preparation of Designs
Contemporary communication networks are so complex that they require consistent and accurate design. Network routes with their various transmission technologies and broad range of components must be carefully analyzed, calculated and simulated before being sent for construction.
With a team of design engineers who are experienced in the preparation of designs based on P2P, GPON and COCON systems, we manage to provide detailed network design and network management, presenting both the current and future state of the network.
We provide our clients with consulting services for network management, consulting services for planning, budgeting and forecasts, optimal routing for the required configuration, preparation of capacity and use statistics, and compilation of connection lists.
Network Design – Preparation of Designs
With the use of contemporary design and network management software (CAD, COCON, GIS)

Earthworks
Having the most reliable and experienced fiber optics excavation crews and state-of-the-art mechanical equipment at its disposal, Geobyte Networks allows you to expand your network to your customers in the most secure and economic way by undertaking your project in its entirety. When it comes to excavation, we apply the most contemporary methods and techniques, which allow us to dig up narrow trenches of minimal width.
Earthworks
With the most reliable and effective excavation crews and state-of-the-art mechanical equipment

Splicing
Using its privately-owned trucks, which are specially designed to splice joints and distributors, even in adverse weather conditions, Geobyte Networks offers you the certainty that your project will be completed in the least possible time without delays. The possibility of having parallel crews working on the project allows us to meet the demands of large-scale projects with complex requirements.
Splicing
Geobyte Networks guarantees that your project will be completed in the shortest possible time, without delays.

Interior installations
The future is today, and we saw to it yesterday! Fiber to the home (FTTH) is now within reach. In the near future, all homes will be directly connected via optical fibers to the existing network infrastructures that have been installed under the streets. Geobyte Networks is one of the first companies to have already installed direct fiber optic connections for more than 300 customers at large companies, stores, offices and houses, designing and constructing each space separately and overcoming the challenges and difficulties related to common-use and private spaces.
Interior installations
Fiber to the home (FTTH) is now within reach

Communication and planning
The installation of optical fibers is a complex procedure requiring the involvement of many different bodies: the principal, their customers, municipalities, competent licensing authorities, suppliers, subcontractors and many others.
Proper planning and effective communication between all interested parties at every stage of the project is an integral part of our success.
At Geobyte Networks we undertake the leading and coordinating role, and have put clear and precise procedures in place in order to keep all interested parties updated, and to advance the project, while adhering to deadlines and delivering within the agreed timeframes.
Communication and planning
Communication matters